Q&A:
The Evolution of Ransomware Detection and Response
Ransomware has long been one of the most dangerous cyber threats an organization can encounter, and in 2023 that remains as true as ever in the face of modern developments like cloud data storage and AI automation. But how exactly has ransomware evolved and, more importantly, what can today's organizations do to better protect themselves from potential security breaches?
Join Deepwatch Chief Technology Officer Wes Mullins as he answers pertinent questions relating to the state of ransomware in 2023 and what organizations can do to both ward off potential ransomware breaches and efficiently recover if a breach is detected.
Topics covered in this on-demand video presentation include:
The evolution of ransomware techniques and the modern threat landscape
Common misconceptions relating to ransomware threat actors
How ransomware affects cyber insurance coverage and the roles and responsibilities of CISOs
How to reduce overall ransomware risk with technologies like MDR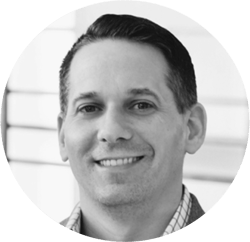 About Wes Mullins
As Deepwatch's CTO, Wes is responsible for the company's solutions vision and product roadmap. He also leads the organization that develops the Deepwatch platform used to deliver the company's managed detection and response service. Wes' IT career spans nearly 20 years, starting out as a developer, moving into networking, and then to cybersecurity. Before joining Deepwatch, Wes was the VP of Global Cyber at Nielsen and prior to that held various cyber roles at PwC, & TECO Energy.